My Open Mic Readings at Seven Towers & Naked Lunch, Dublin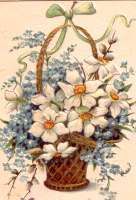 Last night, I went to two open mic readings in downtown Dublin. I was ready to read my poetry out to a crowd. I'm working on my poems together with a wonderful Irish friend - who's teaching me the finer points..rough drafts and then edited versions - so as to compile them into a series for a little collection. He currently acts as my editor.
It does involve a long and careful study; an art that may prove a struggle to the soul even as the poet accepts this ordeal lovingly.
Poetry was a craft I had abandoned in earlier years to work as a fashion journalist but recently, such a lovelorn passion has once again sought me out. I first remember the excitement of being published in small press magazines in England while I was still in Malaysia and receiving those publications unexpectedly by post. My bylines looked glorious to my wistful amateur eye. At Christmas, the editors would send me presents. We had struck up a good camaraderie. What a thrill it all was! Unfortunately, I cut short those early successes to pursue other ambitions.
Now years later, poetry returns to my life to haunt and catch up on an unspoken promise.
At first, when I read my words aloud, I couldn't believe that I had written them. I was stunned at the intonation my own verses produced and the unusual air that appeared to preside over the room. While practising with my friend beforehand, I was strangely aware of the surreal atmosphere I had created. It was almost as if I was a fly-on-the-wall to a romantic scene from a film. I read my poems aloud repeatedly.
"Not so fast,"
he would venture. Or otherwise, something like
"carry on...don't stop even if people are talking or heckling you."
We went first of all to a monthly event held by
Seven Towers Publications.
Can't quite
remember the street. We opened the door to a pretty little room bordered by dim lights, pictures on the wall and buntings. A small crowd of friendly poets and academics - about 16 in all - sat around the room in a semi-circle as each poet was introduced and then read about 3 pieces of their work. Some of these proved to be lyrical prose. Everyone listened intently, reminding me of classical music recitals I had attended in the past. Each poet struck beauty with his/her work. There were just 3 women in all, including me Many were published poets. I sipped my wine from the bar downstairs and felt strangely relaxed.
When it was my turn, there were no nerves.
There were no nerves as I was finally ready for this moment after many years and the group proved lovely in its welcome. I went to stand right upfront and immediately began to read. My words connected to my spirit instantly. I forgot everyone. Now, this is an old habit and here I may have cheated a little.
Years ago, when I sent those poems to England, I also wrote children's radio plays for Radio Malaysia and would sometimes be called to act in other peoples' plays. The producer at the time was the very talented Paul 'de Souza. I also acted in a couple of plays for the Liberal Arts Society in Kuala Lumpur. Our performances were staged at the British Council.
I have always said that when you first embrace something with love and passion, it will never leave you no matter how long the hour in your life. So these forgotten abilities like old friends now returned to save my moment.
I so enjoyed the reading and the congenial conversations that came afterwards. This was my planned event; the next was simply spontanous when a small group of us adjourned to the popular
Naked Lunch
in Carnival Bar at the Dublin City Centre.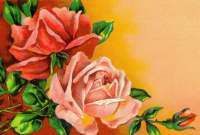 I never thought I would dare read my work here. It was filled with young party revelers, loud music, lots of flowing drinks and laughter. But the Carnival Bar is also known for its entertainment where there would be a sudden interlude and folk singers, comedy acts or poets would have submitted their names to take the mike on stage.
I watched my professional poet friends read and I couldn't resist the opportunity. However, I wasn't in my early 20s anymore and felt a bit shy about it. Would the rest think me somewhat old-fashioned if you know what I mean.
At the end, this was my real moment of oneness with my poetry. I received a friendly welcome, lots of smiles and a rousing applause. Whatever I did to deserve it, I shall never know.
The lights were so dim - think a disco - but an Irish lad held candles for me to peer closely at my work. Everyone gathered. Those who were present really listened as if they had waited for the moment. Of course, I had observed the same interest for my friends earlier, so felt naturally encouraged.
I was more at home here. I read as if I were performing my work like a skit. All who read had been men - I think I was the solitary lady. It was thrilling. I felt that my poetry had turned into stories taking me into another world. Once more, I forgot everyone in the disco/lounge. I think the applause afterwards had to be my best response. The lad said it was worth him holding the candle when I apologised...just in case I had taken too long. A few of the listening girls embraced me with big hugs and smiles. Ahh...the solidarity of womanhood! :-)
And so now, the morning after, I think I've just reached the dawn and musn't stop here, not while it hasn't yet turned to dusk, must I...