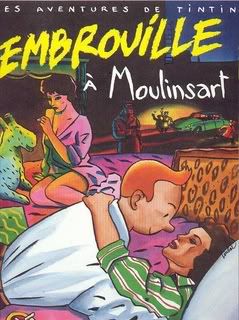 How the sudden cold winds slapped me silly as I walked along the pavement on Cromwell Road this morning to a slightly poky cafe to have breakfast. Not really poky but colourful enough. I found myself roused from a contemplative contentment with pleasure and with ease. The autumn leaves wore wings and fell all around me without warning. They skirted about in a flush of oranges, russets and browns.
This signalled a memory.
A scene, I found particularly delightful about the children's bookshop in Harrods yesterday, was the way memorable classics and fairy tales were lined up along rows of vast bookshelves with such persuasive cajolings so as to tickle my fancy in every way.
What is it about the magic of having been a child that rescues one from dire straits, as a grown up? I only have to imagine the past, remember the picture books that gave me bliss and am immediately revived from sorrow and gloom.
My childhood stays a curtain, still shadowing all my puppets, dolls and wooden toys, and one carefully embroidered with decorative tassels that may tempt me to storybook gifts and imaginings long before Christmas.
I'm thinking of re-reading my favourites which all commanded individual majestic displays in that little arena. I make reference to the complete adventure series of comic book heroes
Tintin,
Rupert the Bear
and some well-loved stories, revolving around
Winnie the Pooh
and his chums.
And there was also the
The Wind in the Willows
, dressed in a new handsome hardback and all of the famous classics.
A silent party in action and I, the happy gatecrasher.