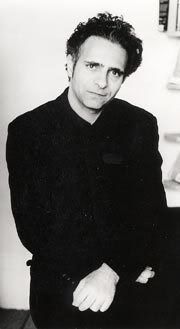 Almost finished with Hanif Kureishi's novella Intimacy.. How the novelist has cleverly taken me into the plot, moment by moment, as if I too had suddenly clashed with the same reflections. Here the main character, Jay, had fumbled with a lifetime of introspection, hastily summarised for the reader; as his future path seemed lost in the temporal darkness of his mind.

That while reading the story of a man who reflects on his life one evening, as he planned to secretly leave his wife and sons the next day, that Jay and I, provoked by a silent understanding, had switched places immediately. Surely, this makes me the obedient reader.

The story reminds me too, of Kureishi's genius in extorting the extraordinary from all things ordinary and where the book's subtle questions on the complications of love, may still stay unanswered today.

He adds on monumental imagery while giving a rich account of trivial details eg. describing the things another writer may miss in the form of kitchen utensils, a lounge setting, hobby items or a cafe decor.

How different from the many current stories of emigration in other South-Asian novels where one tale seems to have blended into the other - not caring which side of the Atlantic they may have been published from - and where many echo the same disillushionments.

And how wordy the stories feel, compared to the crisper tones of Kureishi's voice, still ready to offer similiar observations with a unique eye and with threads of words so thin, their hidden meanings stay hard to spy.