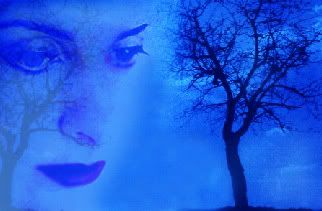 A Slice Of A Day
Today, it happened that plans were once more topsy-turvy-ried with somewhat of a relish as one of my best friends asked if I could keep her company.
Despite my feeble pleas, we breakfasted downtown in an ancient Chinese coffeeshop that still carried the ambience of forgotten pre-war years.
Then, I ended up in a hair salon.
My long hair was cut into a short flyaway bob, only just covering my ears and coloured aubergine. Such is the battle between the vain and the sane I'm afraid and strangely necessary to the very upkeep of a feminine human survival.
Later, we strode off to have lunch and then tea, and I thought once more of my children's story that I had planned to write. But I was glad to have caught up with her for a natter. And I am such a people-person as much as I can afford to be a solitary one and friends who like me always bring joy. I pick up their affection with the ease of sunlight brushing my shoulders.
I returned home to a rainy afternoon.
The downpour was a pleasant surprise. I have always loved the rain but don't get to indulge in it, that often. I find tropical thunderstorms, blustery but brief.
Then fishing out my beloved laptop and starting my work with another cup of tea and an assortment of tiny heart-shaped chocolates, I muddled through my words in a clumsy happy fashion.
At this point, I felt so contented, I could have drowned in my dreams.
Then evening came and tall, eager shadows entered the room, begging for playtime.
I remembered old jigsaw puzzles that I had loved as a girl, and wondered if they had brought any.

As my fingers tapped the keyboard, I listened carefully all the while to the elegant voice of Enya humming

Caribbean Blue

from a favourite

Shepherd Moons

album.
Already but surely, I felt blanketed by the haunting echoes of her raw melody and ready all at once now to be roused into the peace of my art, that had turned scented and warm, like the delicious jam rolls I ate so cheerfully, this morning.