Picture Story - Padma Lakshmi, wife & muse of top novelist Salman Rushdie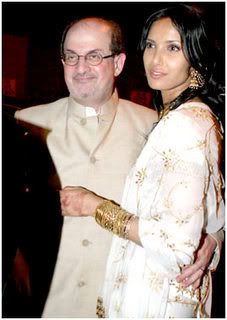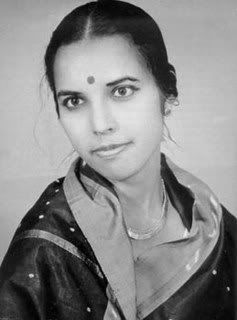 The Indian-American actress and the wife of acclaimed novelist, Salman Rushdie, Padma Lakshmi who lives in New York and is close friends with many of the stars including British gourmet siren, Nigella Lawson, wears in that dreamy metaphorically-speaking way, many diamond-studded hats with the ease of an annual Racing Cup festival.

This willowy lady, who first rose to fame by posing topless for her cookbook edition, later received recognition for a series of television cookery shows in the States. Talent-spotted by a casting agent while sitting in a Spanish cafe, she has since chalked up a glossy modelling career in Italy, posing in the limelight for designers like Ungaro, Ralph Lauren and Ferreti.

Today, Lakshmi who also owns a production company called Lakshmi Films, is an industrious actress, choosing at least, one cinematic role a year.

In 2005, Lakshmi played Geeta in a film based on the bestselling novel called Mistress of Spices which was authored by Chitra Divakaruni. She starred with Aishwarya Rai who played Tilo. In 2002, Lakshmi made guest appearances on Star Trek, and just before that, acted in Glitter with Mariah Carey in 2001 and most recently in 2006, Lakshmi played Princess Bithia in the Ten Commandments opposite Omar Sharif. Last year, she also hosted a successful tv show called Top Chef.
Lakshmi who was born in Chennai, Tamil Nadu, India speaks four languages including Spanish and Italian and has been featured in Europe's glitzy mags like Harpers & Queen (above).

Pictures shown include a wedding day photograph of Lakshmi & Rushdie. Meanwhile, IsiScan Gallery presents Lakshmi in a series of bold artistic nudes. Also pictured is Lakshmi's early cookbook titled Easy Exotic which won a Best First Book award at the world cookbook awards in Versailles. The snapshot below, shows the model grocery-shopping in Milan where she lived for several years and this is followed by a rare snapshot of Lakshmi's divorced mother who emigrated to the States to study nursing but sent Lakshmi home to India several times, in the hope that her daughter would not forget her roots.
Padma Lakshmi is currently writing her story. - susan abraham

Labels: Padma Lakshmi