Susan Hill's tips on how self-published authors in the UK may stock their book titles in independent bookshops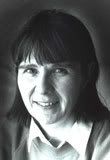 I had asked famed British novelist Susan Hill in the comment box of her post titled Predictions, over here if in the wake of Waterstone's closing 30 of its bookstores in the UK and the tragic death of Borders in England soon-on-its-way, if this would change the current science of books being stocked in bookshops especially with the wonderful notion that independent outlets may just start to mushroom once more in the UK.

How would this affect the new author's titles put up for sale?

Hill very kindly obliged and wrote up this post yesterday, where she provides invaluable tips for the newly self-published in the UK - if you're published mainstream, then reps do the work for you - and also for the smaller independent publishers. She explains what needs to be done to ensure an unknown title gets a good chance of being displayed. All marvellous!