Stealing the moment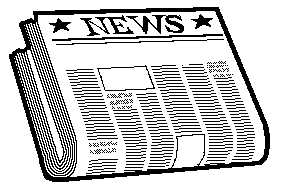 Sometimes, unable to sleep, I read the classics in the wee hours. But it is the close of dawn that awakens the adrenalin rush with scatterbrained ferocity. One feels rather idealistically that if one is willing, the spirit could accomplish anything. And so it is with me.

In writing the novel and in still struggling with my play, in reflecting, and in reading, I am so often shut away into a different world. Now after a long while, I have built a door to this bubble where with hindsight learnt, I can slip into a party or summon the silence.

My homepage, set to The Daily Telegraph satisfies my greed for news and social commentaries. My personality slides into this interactive site like a fitted glove, even as it wrestles with my impatient conjectures.

Sometimes, I alternate with the London Review of Books or the fashion sites. I want to know as much about the newest collections as I do about poetry. I want to understand the current state of world cricket just as badly as I want the Marines freed from Iran without delay. I also read history now and look at art somewhat wistfully, something I did before but not recently.
I want to be a part of the living...running on with the world's new chapter.

What I've noticed is that without the video and the audio to go along with the reading, sometimes words, at other times visual or voice, I assume grumpily that my knowledge is incomplete and am quite literally lost.

How easy it is to move with advancement. Yes, I do look back to the late 80s and think of when there was no internet when the written word served its happy purpose. But it is possible to learn from visuals...one simply absorbs ideas, theories and information while whizzing along. It is not so much an effort forming opinions or creating a solitary quest for truths.

So when you next turn your head to look back at the sweeter uncomplicated seasons that may have sadly fled, rest your head a little if you must but don't let life fool you. Your spirit makes advancement easy on the senses. It is the planet's natural way. And then the moment too, becomes glorious.