Answering Skint Writer's Challenge - What Being A Writer Means To Me.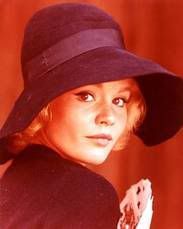 Skint Writer
is back on his blog. Yay!
My writing spirit rests in a

Tuesday Weld moment

. I could be wrong but wasn't it the film,

Mother & Daughter - A Loving War

. I've only seen two of Weld's to be honest. The other was

Author! Author!

starring Al Pacino as a playwright.

In this film, the American actress plays the mother of a rebellious daughter. She tries to save the relationship, stretching its ashes through dying embers.

When the daughter finally comes round, she realises her mother has changed. They reconcile but to the daughter's dismay, her mother is already on her way with a new love to a different destination.
.
I remember how well Weld settled into her role. And how emotionally accomplished, when she recognised her true self over the old. Illumination ruled.
Her daughter knew that while her

new

mother stayed content to be friends, the mother of

old

who had waited for the longest time, in the wings had gone. And that corner would never again be filled.
My writing has led me by the hand to this continuous embrace. Being a writer to me means being capsuled in evolvement and introspection. Together, we are wound into a caper of passionate madness as one lover would make vows to another; that once when we parted for six years, my art slipped back to find me, caught my longing tears and then held me tightly, showering me with its love, its sensuousness and comedy.

Being a writer to me means waiting, ready-ing and departing. From the newer to a newer. From the shiny to a shinier...


Many physical connections are breaking and my earlier prediction came sadly true. Those that are meant to be safe are still safe. But I'm alright about it. I believe my destiny is shaping me up for a new journey and I shall measure my footsteps quietly..


Why did I say a Tuesday Weld moment? Maybe because I have changed too. I've fashioned the art of never having to look back but to let my prose steady that vision for me. And through my writing, to leave all that is shattered and to turn up shyly to a new sunrise.