Snippets of what may come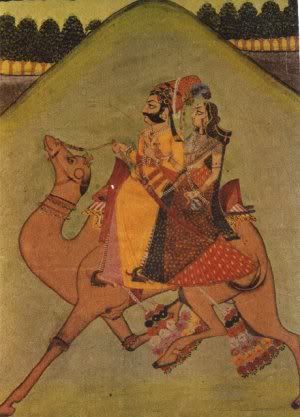 For my mismatched fame, please expect to read these snippets in the papers.
Snippet 1

:
The Australian Times

Day 1
The writer of the memoir,
The Dotty Old Ladies' Handbook to Speedy Travel
, Susan Abraham was assaulted early Sunday morning, on Glenforrie Road in Melbourne while walking along a deserted lane.

Believed to be an ambush, Abraham who has been warded for observation, remembers something 'heavy, black and knitting-needle sharp,' charging violently towards her, similiar to what she recalled to be an ill-fated bullfight in Seville or a sword-fighting battle in Shakespeare.
She also recalls a wicked, laugh and will identify the deafening cackle in an identity parade involving ancient ladies.

In this case, the line-up being sitting and not standing. The inability to exhibit side profiles lie due to obesity or osteoperosis which makes the entire head-turning episode impossible.

In the event, that the suspects attempt to make a slow motion 90 degrees turn, it would involve police time lasting from sunrise to midnight.
Witness reports record a nasty umbrella being slammed upon Abraham's head.

The assailant was said to represent a dusky complexion and anything evil between The
Hunchback of Notre Dame
and the dusty, rusty bride in
Great Expectation
s.

It was hard to tell. She was so old she had no breasts left. All had been recalled to the heavens for a heavyduty recharge.
The strange woman who ran
amok
looked about 110. Abraham escaped with slight injuries. Police are continuing their investigations.

Day 2
92-year old Vellamah Mariamma Kochamma, with 2 eligible bachelor sons, one said to be holding an illustrious doctor's degree obtained from Madras, now about 75 years old and the other a pompous retired Ministry solicitor, aged 71 who was secretly gay, surrendered herself in the early hours to the Glonferrie Police Station for questioning.

A vivid pencil sketch of her skeletal portrait had appeared on the late night news.


Kochamma appeared with three cats and requested a breakfast of sardines.
She was dressed in a mini skirt, hobbled on a hickory and wore rouge for a fearful clownish appearance. She pleaded to show off her matchstick legs.
Kochamma confessed to her crime of assault with intention to kill.

Unfortunately, her umbrella , the sole evidence, could not serve to its fullest capacity. It was purchased in World War 1 and had retired from rainy day life.

Due to the impact of Abraham's head, the umbrella lay in a coma.
Kochamma issued a legal statement and a message to Abraham through her lawyers, Anthonygopal & Sons in Geelong. Of course, she understood that any evidence would be used against her in a court of law.
"You bloody fool! I only took you in because your father was my husband's friend. And my husband was related to your uncle's cousin's nephew's sister's brother-in-law's auntie's grand-nephew's distant stepmother's daughter.

I accompanied you to India. I felt pity for you. This is how you repay me. Writing about me falling from a boat in Kovalam Beach. Advertising my sarees to people. Only the cheap sarees you are talking about. Not the expensive ones. Wait and see! You will boil in hell. Also, if there are any prospective brides looking for respectable husbands earning good pension, please contact....."

Snippet 2:
Reported in The Zambian Times
Tanzanian Masai, Akimbo aka Alfonso Alberquerqe The Great, 30, sues author of
The Dotty Old Ladies' Handbook to Speedy Travel,
Susan Abraham for breach of trust with view to marriage.

He is seeking £1,000,000 in damages for emotional duress and courtship expenses. He is also seeking 500 key chains in further damages.

Snippet 3
Reported in the Malaysian Times
The Periammah Lewis Sympathiser's Association boasting a membership of 500 buxomy shapes that strongly imply the female gender, in Petaling Jaya, Malaysia, is suing author of
The Dotty Old Ladies' Handbook to Speedy Travel,
Susan Abraham for £10,000,000. The Association also requests for the book to be immediately banned. Mrs. Periammah Lewis was said to be recovering at her son's £1,000,000 bungalow in Singapore and could not be reached for comment.

Snippet 4
The Zanzibar Times
Valentino Rudolph the third who was believed to have accompanied Mrs. Periammah Lewis and
author of
The Dotty Old Ladies' Handbook to Speedy Travel,
Susan Abraham to the Zanzibar received fame on publication of the memoir. He has since resigned his job as chauffeur, self-proclaimed butler and alert bodyguard. Valentino is now the proud owner of the
Tequila
Kiss-Me-Quick
shack. No donkeys, farmers and
Vespa
scooters allowed. Remembering her Everests, Valentino Rudolph the third also declared an undying love for Mrs. Periammah Lewis and has declared his wish to marry her. It is rumoured that Mrs. Lewis is considering implants.

Snippet 5
Sharuk recieved fame and became a Hollywood actor

Snippet 6
The old man with the snakish beard and white cap with his ramshackle stall in the Zanzibar, with 50
Made-in-London
labels stuck to it, was offered free tickets on the sightseeing tour bus in England. He travelled to London with his 10th wife but disappeared somewhere in Tower Bridge and was never seen again.