Continued from yesterday. Fiction based on real-life events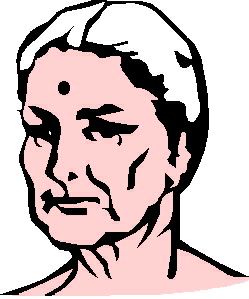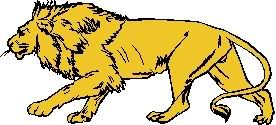 Mrs. Periammah Lewis's son expressed concern that we saw no animals at the safari. He looked crestfallen at our plight. "Never mind, darling, you tried your level best," his doting mother comforted.
"After all, God only gave you 2 eyes. How can you see whether the bridge hundreds of miles away is broken or not."
Besides, one eye currently had a cyst in it due to a stalking African mosquito that had targetted a wrong landing. The buzzing amateur pilot was said to have arrived on the late night flight from Botswana. Having just received its licence, the clumsy mosquito had crashed into Mrs. Lewis's son's right eye and died instantly. Its blood was never recovered.
Now, Mrs. Lewis's longsuffering son with a swollen red eye, instantly cheered up at his mother's consolation.
Mrs. Lewis told her daughter, Helen in secret, that I had shown ingratitude and brought down the family name.
And that if they had ventured to cross the bridge, I may have got all of them killed by lions. All would have perished in a terrible tragedy.
If the Catholic church in Kuala Lumpur heard of this disaster, the reputation of her shiny new Proton car would be forever muddied. And her octegenarian girlfriends would no longer eat
thosai
at her shiny new house that cost, "not cheap you know...property is very expensive and yet I managed to pay RM300,000 upfront easily. Thank God, my specialist doctor son in Sweden helped me. Of course, don't forget he had his education in Harvard."
On the long way back home to Dar-el-Salaam, Mrs. Lewis slept and snored loudly. Sometimes, she appeared to resemble the wildlife herself, panting and snorting violently.
She moved this way and that. Her bones creaked and cracked. Globules of ancient beefy flesh started to hang about her torso like meat dangling in a butcher shop window. Sweat trickled down her hairy cheeks like a brook about to confront a turbulent river once it reached Mrs. Lewis's army sargeant chest. If they could only make it to the ocean of her vast wet belly.
Of course, the sweaty 'brook' would have to contend with a couple of witches' warts first. The beads of sweat had the nasty task of having to avoid her hairs like a real stream would with troublesome twigs.
Mrs. Lewis smelt.
She did not believe in the humble deodorant. She swore it was the devil's product. "God gave us a natural perfume scent. Better than roses. Better than honey, better then...." Mrs. Lewis smelt something bad. The two young guides covered their ears to her snores and grinned.
I looked out the window.
The plains and mountains appeared glorious in the slightly cold mist. The Masai dressed in colourful garb, walked about, dragging donkeys or balancing heavy pails on their head.
Sometimes we passed striking signboards in the middle of nowhere. Like a vision from heaven.
It had words that said, PRETTY POLLY'S INTERNET SERVICES, SCANNING/PRINTING SERVICES AVAILABLE. CONTACT OWNER IMMEDIATELY!
The billboard formed the roof of a small round Masai hut in the middle of wide open ground. In the mud hut was an old Masai witchdoctor. He squatted as if in meditation. He stared at our speeding Rover with suspicion.
Sometimes, there were other kinds of signboards. Lorries, and vans overflowing with hands, legs and torsos, all over the place, would shoot past us like the wind. Sometimes, you could catch the crowing of chickens and other grumpy poultry in the midst of this clutter as the rumbling bus dashed past.
Then the bus would have would have words on it like ELVIS PRESLEY PLAYING TOMORROW. HURRY FOR TICKETS. Or perhaps another one that screamed ROMEO LOVES JULIET. It would be a van filled with a score of cleaning ladies that each looked like they were about 200 years old. All would grin at us, scouring the Rover for possible sweethearts.
Sometimes, you could see women fighting over their men on the road. A crowd would gather. Hair-pulling, wrestling and a lot of glue-eyed grinning from a nearby beer shanty.
Once a young Masai man fell in love with me. This would have been my fourth or fifth safari. His name was Akimbo but he discovered Jesus. So he changed his name to a famous one and called himself Alfonso Alberquerque. Alfonso was a very proud man with his spear and often asked me if I wanted to exchange love letters by email. Yes, Alfonso had secured himself a Yahoo mailbox.
Before I left Africa that fourth or fifth time, I handed Alfonso a little Malaysian souvenir. When I returned a few months later to Dar-el-Salaam, I discovered I had a fiance. Alfonso had told everyone, including his mother that we were about to be married. His uncle turned up with a small congregation to meet me, the prospective bride, at the usual seaside hotel where I always stayed.
Whatever made them think such a thing? Apparently, my agreement to Alfonso's hand in marriage and my sign of undying devoted love had been the solemn handing over of a key chain souvenir. The keychain represented countless passionate moons to come.
(more later)