Exciting resources for writers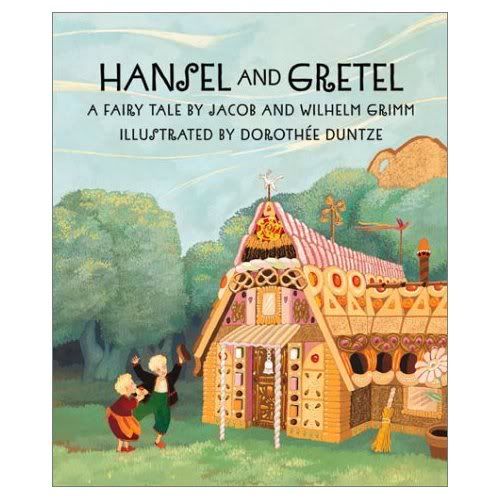 The image of a
Hansel & Gretel
candy house comes to mind for this newly-discovered portal of an open directory project, that is so extensive with information and directory listings for the writer and book lover and various other occupations that you may spy on the sly, in the blink of an eye.
Follow the candy trail that winds itself into a fatter biscuit lane and on turning your head, from this bit of fun in the sun, you may find yourself faced with a sugary bun; one that is rich enough to secure your happy author's niche.
DMOZ
prides itself on being far more then just the usual search engine and its strength plus variety of information makes this comforting truth immediately apparent.
Just press on Arts (if you're into writing) and then on to Online Writing or Writers' Resources (where I was) to come up with a sackful of goodies.
In the meantime, I have singled out a few condensed listings from this planetory maze, I thought my writer friends would like. Of course, there are oceans more.
Also, in any category listed in this open directory project, it is possible to suggest your own url.
Under the category Software, in addition to others, I settled on this Luminary Writer's Database, that provides an excellent
Free Submission Tracker
with which to help you record all the query letters and manuscripts you send out as well as replies received and payments made. It's a wonderful chart to keep track of your writing progress & achievements and help you stay on top of things.
Publishers of the Romance Novel
.
Here you may have to really skim through each website for submission guidelines. For instance with
Avon Romance
, you'll find its guidelines link under "Information - Contact Us". In
Avalon Books
, you'll find the guidelines link at the top of the page and with
Dorchester
Publishing
and
Harlequin Books
their guidelines links, lie right at the bottom of the page. For
ImaJinn Books
, press on Enter of homepage, then go on to Manuscript Submission links at the bottom of the page. Lots more!
Publishers of Science Fiction
For
EDGE and Tesseract Books
, submission guideline links are on the left sidebar content. Please do skim through for lots more.
Also,
Publishers of Poetry
Scroll further down the page and there are publishers that offer submisison guidelines.
Long listing here for
Publishers of Different Fiction Genres
There appears to be something here for almost every kind of writer.
Workshops & Courses for Fiction Writers
Online, interative and otherwise.
Online Fiction Writing for Horror
Mystery Site: A 2-minute online mystery posted daily
Or you could submit one of your own.
Literary Agents
. (Here, I would also recommend my own link on the sidebar which is AC Black's Literary Agents.)
All kinds of theatrical opportunities with regards to playwriting for
Playwrights
Opportunities for the
Children's Writer
Lots of
Creative Writing Exercises
here.
For
Songwriters,
select from this directory.
5 helpful gallery links for the
Photographer
Magazine listings
that publish photography.
Long Magazine Listing for Photography
Great Listing for
Screenwriters

.
Directory listing for
Film Noir
For writers of
Non-Fiction
Anything ranging from Pre-school to Creative Writing. Please scout this mini-directory for
Kids & Teens
Myths & FolkTales
American Literature
British Literature
And your universal pick of
World Literature