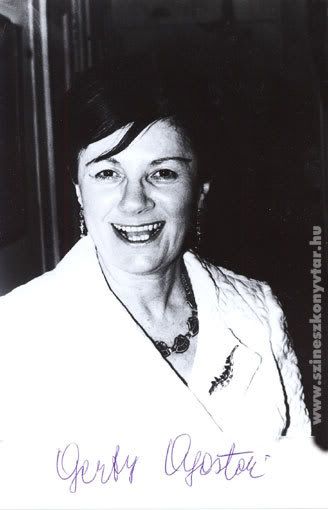 October 16, 2008
Ms Gerty Agoston
I remember my first foray into adult fiction.



No, it wasn't Shakespeare, Wuthering Heights which I admit I read too early at 14 and definitely not Biggles

from where at 11, I had been introduced to my first fictitious murder and a corpse in a plane.





I was 6 years old.



I had spotted my father's forgotten half-opened paperback in the hall.

Feeling impressed and devious, I grabbed it and started to read on.

I was mesmerised.



The paperback was called

My Bed Is Not For Sleeping

, and was written by popular Hungarian pulp fiction author and playwright, Gerty Agoston. Agoston who lives in New York also rose to fame with

My Carnal Confessions

.



I managed up to page 7 before my stunned father came along and snatched the novel away.


I kept asking him why the bed couldn't be slept on. He kept asking me to watch a cartoon. I kept insisting that he answer why the bed couldn't be slept on.



My father owned a rich collection of books; he was an avid reader. I hung around him alot with my

Batman

&

Superman

cards for my bodyguards. My father was a bit of a colourful character. He took me out for lots of car rides, to the sea and taught me how to bite into sugar cane without hurting my teeth when I was just 3.

Later, he would travel lots.

My father went to Vietnam during the war. He was a writer but did not pursue this love with any kind of aptitude towards book publication. He was content to let his drafted stories stay the way they were.

I remember an instance when he had drinks once with the notorious killer, Charles Sobhraj, who had posed under a different name. They had chatted by the swimming pool, in a Bangkok hotel. My father remembered Sobhraj as entertaining and congenial. Later, he would read of the murders in the hotel's newspapers and of Interpol's manhunt. He was shocked. Sobraj had mesmering eyes, recalled my shocked dad.



But just look at Agoston. Isn't she beautiful. A writer who discovered herself along the way and is not afraid of her brazen revelations.



Labels: Gerty Agoston