How could I forget Jean Rhys
Jean Rhys
Everytime, I am asked to write a meme or remember a favourite book or author, I forget.
Yet yesterday in the fading twilight, when faced with the sharp memoried tide that took me to
Wide Sargasso Sea,
I remembered everything like a new light born.
Of how an influential novelist, the famously radical Jean Rhys had mercilessly swung my prudish perceptions into a fatal whirlpool with
Good Morning, Midnight
and other deliciously collected stories.
They would never again be resurrected and I, never again the same.
Herself having led a troubled life with a jailbird for a husband and the grave of her dead baby son for company, the Carribbean novelist would write disturbing bestselling stories of troubled women left to the whims of men for survival and how basking from an inner strength they would graciously weave their way once more out of heartbreak and vulnerability. There would be dignity in adulterous liaisons, dignity in poverty and dignity even in a heart-wrenching sadness.
One of the most philosophical ways in which Rhys's books shaped my personality was that I would learn to shy away from a claustrophobic mindset and a preachy self-righteousness.
That's why perhaps too, you hardly hear me talk about my Christian faith although it would be very easy to. I have learnt to hold my beliefs close to my heart and never to impose them on others and instead, to listen and understand the beliefs of others. And perhaps I am cautious too, about judging too much preferring to live and let live, just embracing humanity for what it is and people for who they are.
There is a reason for everything, isn't it and who is anyone to always know all the answers. Jean Rhys taught me this. Yes, it was she. It was she. And now she finally calls me from where I stand, my own liberal views...a lighthouse on the sand.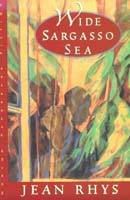 Labels: authors, books, Jean Rhys, liberal, perceptions