On The Flickering Breath Of A Second Life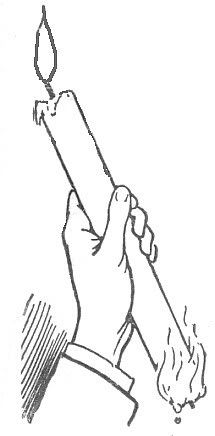 My retrospection of
Jude's Insightful Rendition of Time

I feel completely reflective about my renewed interest in life.

For some years, I couldn't write at all because of an ongoing crisis and various other mishaps that would all take it upon themselves to happen at the same time. I had it bad, possibly more than many others.


Though I enjoyed my travels tremendously and also other ventures that kept me occupied, I felt unable to write creatively for myself, my energies being exhausted elsewhere.

In years before, I wrote several radio plays that were aired over Radio Malaysia and also contemporary poetry that were used in England's smaller literary presses. I almost had a children's play staged at the Unicorn Theatre in London. And this when I had happily posted the script without too much thought, from Malaysia.

However after a few repeated readings with the staff, its then artistic director, Chris Wallis, felt it wouldn't be suitable. Not to mind. I dabbled quite happily with this and that.

Later, I became a fashion and celebrity journalist and this became my favourite writing niche for a long while.

Then came the dark years.

Now I find I have emerged from it all a completely different person.

I never thought last year, that I would end up writing picture books and submitting them to publishers. I never thought I would complete a novel. I never thought in my life to start with, that I would write a book.

Never thought I would stay in England (though I'm in Malaysia at the moment) when I was so sure my home would be Australia. And before that, I had even been offered a job in Singapore which I declined. Never thought this and never thought that.

And yet given this second chance at life, my spirit wants to follow a completely different road to the trail it obeyed so diligently before. I hold back my mind and feeling blessed, I let it go.

For years, I read British contemporary fiction with relish. Now, it appears to my shock that I am not contented with reading just the familiar classics, I want to go into serious ancient studies of the Greeks or the Aryans. I want to know what made the Romans tick. I am suddenly excited by ancient world history and philosophy.

Though I swear allegiance to Christ, it is exciting to know how others think and what keeps the world spinning on its carousel of logistics and analysis. And the universal approach to human emotion from the start of time.

I also want to re-read the old fairy tales by famed Danish storyteller, Hans Christian Anderson or the Grimm Brothers.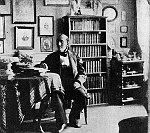 Hans Christian Anderson

I want to memorise Shakespeare...recall instantly a sonnet by English poets from the Romantic era.


And I really really want to study the Icelandic sagas even if I have to take a course or go to Iceland for a deeper understanding. I feel I have this opportunity now or even next year, if I am prepared to take up the challenge. Just for a short experience. But to have lived and breathed my loves. That is a special thing.

My spirit or rather the essence of my being, on given this unexpected freedom of peace and content, delves without permission now like a bedraggled child, into every nook and corner of my childhood, pulling out half-remembered dreams, untouched visions and the odd, tucked away adventure. My spirit tugs at them all, like naughty hair-pulling!

I feel impatient and restless.


Where will the road turn?

Where will my final destination be?

Perhaps my love was always literature from very young and it is only on this flickering breath of a second life, that my spirit finally yields to the forbidden taste of a remembered passion with ease and pride of place and that holds in its midst a continent like a

Hans & Gretel

sugared house...too incredible for me to behold.